ATTENTION: Startup entrepreneurs who are not software experts.
Put your software project into action and make time for what you do best!
Imagine Controlling Your Software Project--An Hour At A Time!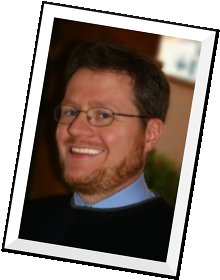 From the desk of Mark W. Schumann
Location:
Cleveland, Ohio
To:
You, anywhere!
Subject:
Priorities
Date:
RIGHT NOW
Startup entrepreneurs ask me all the time about implementing the software development projects that their businesses rely on. I don't mean people like me who create software all the time as our calling. I mean florists, professional networkers, store owners, medical billers, import/export people, and manufacturers. Inventors and publishers. Engineers and landscapers. Anyone for whom building a business is the priority, not building a whole new software program.
Does that sound like you?
You're stuck, because without a lot of funding you have to make things work on a limited budget. But you also depend on highly specialized systems for marketing, sales, order fulfillment, service delivery, customer support, recordkeeping, and... you know the drill. I don't have to tell you.
There are too many options. Things are confusing. "Information Technology" is prone to fads and disappointments. And you're not a specialist in this sort of thing, so it's hard to know what's right for your business--and it's really hard to be sure of it.
But what if I told you of a way to get it together in one-hour chunks that lead you, step by straightforward step, to practical answers to your most vexing issues?
Imagine Controlling Your Software Project--An Hour At A Time!
Look. You have your business. I have mine. I don't do it all myself, and neither should you! If you're like most startup owners, you already have far too much to do and nowhere near enough time. You might want to hire a consultant to deal with that one big software project that your business depends on, but it's risky; you don't know who to trust, and the outcome is out of your control.
It may be new to you, but not to me. The same stuff comes up again and again, with the details changed a little each time. So I decided to study the projects I've undertaken or advised on in the last twenty years of software development, tie together what they have in common, and make it available to the entrepreneurs who need that information the most.
That's where my new Startup Booster comes in. It's a series of really simple, gently paced audio recordings and workbooks that give you exactly the information you need to make decisions on your own and move forward with clarity.
It will even tell you when the issues really are too complex for you to handle alone, and when you should get a consultant. Even then, part of the Startup Booster series specifically helps you navigate the consultant relationship.
You're pretty awesome at those things, taking monumental things and chopping them down to size.

—Beth Kujala, Micros & Macros
This is for you if...
...you're looking for clear choices.
...you prefer focused results, not generalities.
...you need the relief that comes from problems solved.
...you don't consider patience your strong suit.
With The Startup Booster you'll learn very specific problem-solving techniques that focus your decision-making and give you the peace of mind that comes from knowing you've made the best choice. No more second guessing!
The Startup Booster...
...comes in accessible and easy-to-use episodes that you can put to work immediately.
...lays out your options in plain English, so you can understand.
...gives you clear, step-by-step instructions for making the hard decisions.
...gives you simple, easy-to-follow visual aids so you can see where the process leads.
...lets you know when you need more help than a packaged infoproduct can provide.
Here's what's included in each episode:
A simple one-page "Start Here" overview explaining all the parts of the episode, so you can easily use the rest of the episode.
A super-easy workbook to walk you right through the decision-making process.
A flowchart, decision tree, or other visual aid, so you can see the steps clearly.
A half-hour MP3 of my soothing voice anticipating your questions and giving background, explanation, and examples as you go through the workbook--so you feel supported and helped along the way.
Mark Schumann knows what he's talking about. Whatever stage you think your business is at, his startup tools will save you more in time and money than you imagine.

—A recent buyer
You know darned well that there is no real formula to success in a startup. If there were, everyone would be able to do it! But there is a path, and there is a way to make things work if you are prepared to learn and willing to be surprised.
Will the Startup Booster make you an I.T. expert?
Goodness no. But it will do something better than that: it will make you an expert in solving your particular problem, quickly and without a lot of second-guessing.
Imagine Controlling Your Software Project--An Hour At A Time!
Each episode takes about an hour to read and listen to, while you do the workbook. At the end of that hour, you'll have gotten through a major decision point and, perhaps more importantly, you'll understand why you've clearly made the best choice.
Episode 1: Buy or Build?
The first and most relevant decision you'll make in your software project is whether to do it at all, and then whether you should buy something that's already available rather than taking on a development project.
The Buy or Build? episode gives you exactly the support you need to make this decision quickly and without looking back.
It includes a really simple eight-step process for making that decision once and for all, in the form of a flowchart, workbook with checklists, and an accompanying half-hour audio guide.
Genuinely looking forward to the rest of the series. I recently euthanised a startup that would've done so much better with your flowchart in hand a couple of years ago. Wasted far too much time & money instead of working with an 80% fit and focussing on the real problems.... Information that is going to save me a bundle...

—Philip Hellyer
Now available at $27.00
Preview Note: Each episode comes out in "preview" form a couple weeks before all the T's are dotted and all the I's crossed. It may be a bit rough around the edges but you still get 99% of the help that the finished product provides. Of course if you order the preview, you automatically get the polished version when it's ready, at no extra charge. It's a nice discount in exchange for your patience with the small stuff!
Coming soon, Episode 2: Selecting Platform and Tools
Windows or Linux? Web or desktop? Mac? What's this "cloud" thing? Should I work with Java? Does it matter?
No one of these platforms is better or worse, and it's not like you can just add up the pros and cons--it's more complicated than that. But Selecting Platform and Tools condenses it into a very simple step-by-step flowchart that lets you make the right choice for your business and your unique circumstances.
Is there a guarantee? Of course there is! If you're unsatisfied that an episode of The Startup Booster answers your questions and gives you clear guidance, or if you're just not happy with it--please don't stay disappointed. Get in touch with me right away and I will very promptly refund what you paid, no hard feelings--we're still friends.
Future Exciting Episodes!
What you see here is just the beginning. Future episodes in the Startup Booster series will hit topics such as these. (Not all will be individual episodes. Depends on the amount of drama per subject.)
Implementing your project using nothing but Microsoft Office.
Calculating or estimating Return On Investment.
How to hire, manage, and/or fire help.
How to know you need to change course.
Is your contractor snowing you? Some ways to check.
Communicating with technical people--not as hard as you think!
The "scalability" factor--when success overwhelms you and your project.
The details: backups, version control, upgrades, security.
Your questions answered.
Best of all, I'll offer the collection of all Startup Builder episodes at a special bundled price! (Have no fear: Any purchases you make now will of course go towards the bundle price!)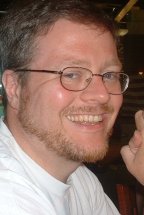 Any questions?
I want to hear from you. Please go to the CONTACT link right below or just give me a call if you have any questions at all. The number is +1 216 661 2000!